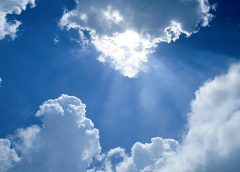 How did the revelation descend upon the prophets? Was there any revelation without a means? Does the inspiration come directly or through a means?
The revelation is descended upon a Messenger through an angel. Gabriel was the means of the revelation. He brought the word of Allah to the Prophet Muhammad (PBUH). Sometimes Gabriel was visible; and on occasion he invisibly breathed the revelation into Prophet's heart.
The revelation without any means was that the Prophet Muhammad (PBUH) heard the word of Allah in person in the night of Mi'raj. The verses at the end of the Surah Al-Baqara were revealed without any means.
The majority of the revelation came through angel, and most part of the inspiration comes directly.
The means of inspiration are the angels of inspiration. They tell the meanings coming from Allah to the hearts of people. Most of the time the meanings come directly to the hearts of
people.
In the meantime, we should not forget that there is a great difference of degree between the revelation and inspiration.
"Revelation is without shadow, pure, and reserved for the elect. Inspiration, by contrast, has shadow, colours intermingle with it, and it is general. There are numerous different kinds of inspiration, such as the inspiration of angels, the inspiration of men, and the inspiration of animals; inspiration thus forms a field for the multiplication of Allah's words, which are as numerous as the drops in the ocean." (Imam Bediuzzaman Said Nursi, The Rays / The Supreme Sign – First Chapter – p.148)