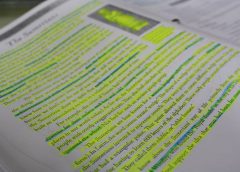 Well-prepared participant is crucial for the success of workshop. And in order to reach that success, sending articles to participants plays a very important role.
Workshop is the best kind of meetings for the people to learn a particular subject. The opportunity to take part in discussions in a workshop is the most effective way of learning.
But how can we make a workshop more fruitful? What steps do we need to take for a productive workshop? Here are some clues:
First, decide on your objective for holding a workshop. What makes a workshop meaningful is its aim.
Second, consider whom you will invite to the workshop. Invite people with whom you can reach your objective.
Third, benefit from good articles to increase the quality of the workshop. They can help you achieve your goal. So, choose at least one, not too long, article. You need to read it, first yourself, thoroughly and understand it well.
Fourth, decide if the article is proper for the participants joining the workshop. It should not be, for instance, too simple that they will get bored, or too difficult that they will get lost. Then send it to the participants in advance so that they have enough time to read and understand.
Fifth, prepare a 'the terms in the article' paper. This helps participants comprehend the text easier. A 'the main points' paper for yourself can also be useful for you to manage discussion in the workshop.
Sixth, send reminders to the participants. This makes most of them to be more prepared for the workshop.
Seventh, prepare questions that might be asked during the workshop and find answers to them. Even if you might not get as many questions as you expect, you can ask them to the participants. This will cause more interaction during the workshop.
Finally, ask the participants to summarize what conclusion they draw at the end of the entire discussion.