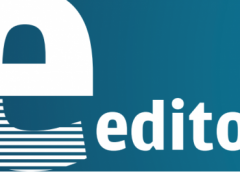 "Wa'l 'asr!" Thus begins the 103rd surah of the Qur'an, drawing our attention to time and informing us that all people are in loss. With the exception of a group of people 'who believe, do good deeds, urge one another to the truth, and urge one another to steadfastness.'
Time is passing and our companionship goes on with the twentieth issue of The Pen Magazine in the journey that we set out upon six years ago. This issue of our magazine is also full of articles that will, we believe, appease your appetite for knowledge; Ali Kurt, the Secretary General of the Union of Non-governmental Organizations of the Islamic World (UNIW), says in his general evaluation of the Islamic world that 'the prescription for a magnificent but unfortunate continent; a glorious yet hapless state; a valuable yet helpless community is Islamic Unity.
Prof. Iyd Belbaa from Munufiya University of Egypt says in his article titled "Establishing Islamic unity is fardh" that Islamic unity's being a fardh duty points out the urgency of this issue and thus none of the Muslims has the luxury of remaining aloof to the establishment of Islamic unity.
Husrev Akın stresses in his article titled "Imam Bediuzzaman and Creed of Ahl'al Sunnat Wal'jamaat" that Ahl'al Sunnat wal'Jamaat has always been the mainstream of Islam throughout history and that the Risale-i Nur has made it its duty to protect its borders and principles in an age as chaotic as the one we live in today.
Hakkı Aygun maintains in his article titled "Six fundamentals that will pave the way forward for the Islamic World" that six illnesses which Imam Nursi listed in his famous Damascus Sermon are still the main problems that are challenging modern Muslims.
Wildan Hakim from Indonesia says in his article titled "Legitimate Freedom Based on Legitimate Consultation" that an atmosphere of freedom and consultation, which provides an excellent ground for Islamic akhlaq to be nurtured and which is essential for
such a state and society, can be
found in the sources of Islam.
Feridun Şamil states in his article titled "The Principles of the Risale-i Nur Movement" that as a collection of books and people gathered around it to serve the Qur'an and Islam, the Risale-i Nur movement has the basic principles to carry out its service effectively.
Also in this issue, we have more articles that will contribute to expanding your horizons and helping you to perceive life better. This magazine tries to present an action plan in the face of passing time by encouraging its readers to hasten to belief and carrying out good deeds in order to be in that category of people exempted from being 'in loss' mentioned in Surah al-'Asr.
May Allah bring us together in more enlightening and fruitful issues of The Pen Magazine in the future.